Partnership program for the Community Program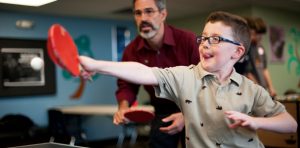 We are happy to announce that a number of local businesses have generously donated to our Community Mentoring Program by offering discounts or free passes on their products and services to be used as Match Activities for our matches in the Community Program,
Airhouse Nanaimo Trampoline and Skate Park
4381 Boban Dr, Nanaimo, BC
Paradise Fun Park and Minigolf
375 W. Island Highway, Parksville
Wildplay *
35 Nanaimo River Road, Nanaimo
Superior Farms
7995 Superior Rd, Lantzville BC
Nanaimo Museum
100 Museum Way, Nanaimo, BC
Brechin Lanes
1870 E Wellington Rd, Nanaimo, BC
Cobs Bread 
2 Locations in Nanaimo
Hamilton Hobby Farm
2679 Alberni Hwy, Qualicum Beach, BC
Beban Learning Garden
2290 Bowen Rd, Nanaimo, BC
Romper Room – Climbing Gym *
4385 Boban Drive Nanaimo BC V9T 5V9
*  Parent/Guardian must complete an online waiver at this organization prior to the child participating. This is in addition to a BBBSCVI waiver that can be obtained by contacting the agency at 250.756.2447. Both Must be completed and returned to their respective organizations prior to participation.
A BIG Thank you to everyone who sponsored this program!
To qualify, please contact Cheryl at 250-756-2447 for more details of what discount/free pass is being offered.