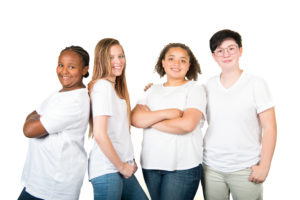 The Play On Program was launched in May of 2020 to fulfill the need for a group program that is non-gender specific.  Our school partners wanted a program that simply is non-gender specific and open to anyone. It is a mixed group facilitated by mixed leaders. Same length of time and commitment from children and leaders as both our other group programs.
Play On is for all genders to come together including trans or non-identifying children and is not gender specific. It is an 7-week program that covers a variety of pertinent topics. Playing physical activities of all kinds, talking about nutrition, learning how to feel good about oneself, team building + communication skills being learned in a safe place.
For More Information give us call at 250.756.2447.