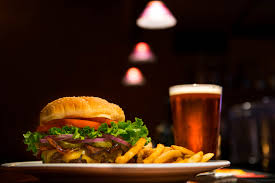 Beer and Burger Fundraiser
We are planning a Beer and Burger Fundraiser at the Old City Station Pub (150 Skinner St, Nanaimo) on Friday, June 7th starting at 5:30 PM.
Tickets are only $20 and are available at our office at 2030 Northfield Road. There will be a silent auction with some great prizes to win as well as a 50/50 Draw! You can also purchase tickets by doing an e-transfer to: admin@bigscvi.ca , the password is: beerandburger
See you there !!