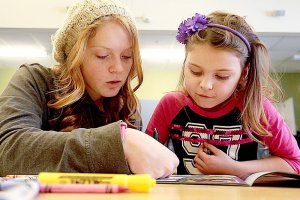 Announcing an Exciting New Community Partnership
We are very excited to announce a new Community Partnership with our agency, Work BC, Nanaimo Parks and Recreation and School District 68. We will be working together collectively to assist Teens in our Teen In School Mentoring Program as well as our group programs (Game on/Go Girls) to gain a great mentoring experience as well as Post Secondary Job Readiness Skills! The Teens will be recruited from our partner schools and will be given an opportunity to mentor a child in our In-School Mentoring Program! In addition to that, the teens will be invited to  a workshop hosted by WorkBC on job readiness skills (Including Resumes, Interviewing Skills, etc).  as well as preparing for Post Secondary Education, if that is an option they want to pursue.
The Workshop will be held at the WorkBC Office (101-155 Skinner St, Nanaimo, BC. (250) 714-0085) on Tuesday March 17, 2020 at 9:00 AM – 3:00 PM. All participants need to RSVP to Stephen or Taylor at 250.756.2447.
This great Collaboration is funded by the United Way Central and Northern Vancouver Island.
A BIG Thank you to all of these Community Partners for creating this truly unique initiative!