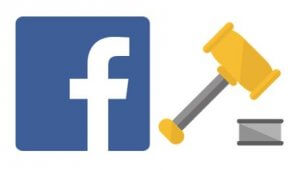 Big Online Facebook Auction Rules
Welcome to the Big Online Facebook Auction benefitting Big Brothers Big Sisters of Central Vancouver Island.  Below are the rules for this Auction. Any participant who does not follow the rules will be blocked by an administrator from having access to the auction altogether.
The Auction will run from Monday May 7, 2018 – Friday May 18th at 5 PM PST. After the cut-off time no further bids will be accepted.
BIDDING PROCEDURES:  Once you're on our Facebook page (www.facebook.com/BBBSCVI ), the Items up for bid will be displayed. You can see all the items by scrolling down on our Facebook Page.  To bid on an item, enter your bid amount in the indicated (comment) section below and press enter. Your bid will then appear.  Please follow the bid amount – if the bid before yours is $50, you must bid higher than $50.  Only comment on the photo with your bid, nothing else. Items will be posted on May 6th with bidding opening May 7th.
Items with a minimum bid amount will be indicated, please bid at or above minimum bid amounts.

WINNING BIDS:  The participants with the highest bids at the close of the auction become buyers and are obligated to purchase the item(s).

CLAIMING WINNINGS: You will have two weeks from closing date (May 18th) to claim your item at the offices of BIG Brothers Big Sisters (office hours are Monday-Friday 9-5PM). Items not claimed by then end of two weeks, the bidder before you will get the chance to claim the item.
PAYMENT OPTIONS:  We accept E Transfer, Interac Tap, Visa, Mastercard or cash
CONDITIONS of PARTICIPATION: Each participant agrees to follow these BIG Online Auction Rules;
The Winner is acknowledging that they are participating in an Online Auction and the winner will NOT be able to claim a tax deduction. Failure to comply with these Auction Rules will result in a participant's disqualification.
GENERAL INFORMATION: Unless otherwise specified, the following conditions apply to all the items in the Auction:
All sales are final. Items may not be exchanged and no money will be refunded. All items are sold "as is" unless otherwise noted
Auction description of items includes estimates of the items fair market value. All values are estimated only and are not guaranteed by Big Brothers Big Sisters of Central Vancouver Island. Values are declared by the donors.
By his/her purchase, the buyer waives any claim for liability against the agency or its employees, the auction volunteers, and the donor of the property or services. Neither Big Brothers Big Sisters of Central Vancouver Island, nor the donor is responsible for any personal injuries or damages to property that may result from the use of property or services sold.
Restaurants: Reservations are required for most establishments unless otherwise noted, alcoholic beverages, taxes, and gratuities are generally not included.
Services: Gratuities for stylist, technicians, trainers and other service providers are generally not included in the gift certificates. Please remember to show your appreciation accordingly.
Tickets/Passes: Events, performances, and sports tickets/passes that do not specify a date may require advance reservations and be subject to availability.
Blackout Dates as well as rules and exceptions apply to some items, please read the descriptions carefully.
We hope you enjoy our 3rd Annual 'BIG' Online Auction which supports mentoring programs for children in Central Vancouver Island. If you are having any troubles, or have any questions please contact us Monday to Friday 9:00AM to 5:00 PM at 250.756.2447 or email: admin@bigscvi.ca 
Our Address: 2030 Northfield Road, Nanaimo BC (Right Beside the Purple Sign).