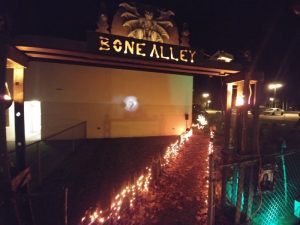 Qualicum Beach Haunted House
A BIG Thank you to Cloudhead Games and the Town of Qualicum Beach for hosting the Qualicum Beach Haunted House on October 26th and 31st at the Qualicum Beach Civic Centre. We were happy to be chosen as a charity of choice for this event. The turnout was excellent and we are very happy to support a great family friendly event! Thank you also to all the volunteers from Cloudhead Games as well as our Board for participating!
We are happy to announce that the Haunted House raised over $2500 for our programs! Thanks also to the Town of Qualicum Beach for donating the space, staff time, storage space and materials, it is greatly appreciated!