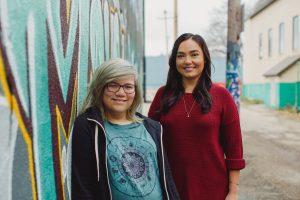 Winter Program Update
We are very happy to update everyone on what is new and exciting in our programs. We sincerely hope everyone had a safe and enjoyable Holiday Season!
Group Mentoring Programs:
We are very happy to announce the launch of Go girls and game on programs starting up here in January:
Game on : Bayview, Brechin, Fairview, Rock City, Springwood(Parksville)
Go Girls : Forest park , Fairview, Uplands , McGirr Grade 5 and 6 , Rock City, Springwood( Parksville)
We are also very happy to announce that we are now recruiting and training Teen In-School Mentors from Ballenas, ndss, Wellington and Dover Secondary Schools!
Community Mentoring Program:
We are also very happy to announce brand new matches in our Community Mentoring Program:
Big Brother Gavin / Little Brother Malakai
Big Brother Troy/ Little Brother Jackson
Big Sister Anita/ Little Sisters Kaydence and Azaya
A BIG Thank you to all of our new and current volunteer mentors for donating their valuable time into the life of a deserving child in our community!
Birthdays and Match Anniversaries:
January Birthdays:
Big Brothers: Jamie, Duncan
February Birthday : Big Brother Ben
Match Anniversaries:
Community matches:
January –  2 yrs Big Sister  Emily / Little Sister Abbie
February –  4 yrs Big Sister Janet/ Little Sister Chloe
Big Brother Jason /Little Brother Ezra
March –  1 yr Big Sister Kennedy/ Little Sister Alexis
Also in March a 3 yr anniversary for Big Brother Liam/ Little Brother August
Congratulations on everyone celebrating a birthday or a match anniversary!!
We are also very happy to announce that in January we are celebrating a one year anniversary of our program coordinator Taylor, Thank you to her for coordinating all our group and teen in school programs!  Thanks Taylor for doing a fantastic job!